You may notice this yellow box at the lower left of the screen while you're playing the game: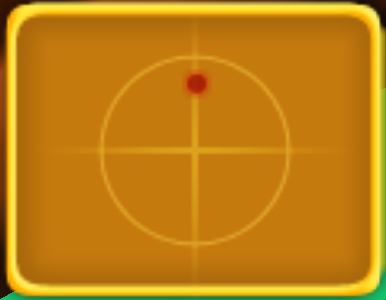 This is the Tilt Meter, and you can use it to help you understand exactly how the tilt of your device is affecting your character's movement.
When the red dot is right in the center of the circle, where the two lines cross, this means you are not tiling the device in any direction - your character will slow down if they're moving, or remain still if they aren't. As you start tilting your device, you'll notice the red dot moves around the circle. The further from the center the red dot it moves, the more you are tilting your device in that direction, and the more your character will try to move in that direction.
This can be very useful for helping you judge your movements when trying to cross narrow bridges or make other small, slow movements.
However, we appreciate that not all players will want to use the Tilt Meter, so it can be turned off if desired. To toggle the Tilt Meter on or off, first select "Options" from the main menu, then chose the "Tilt Meter" option. Once this is selected, at the bottom of the screen chose "On" or "Off", as appropriate.